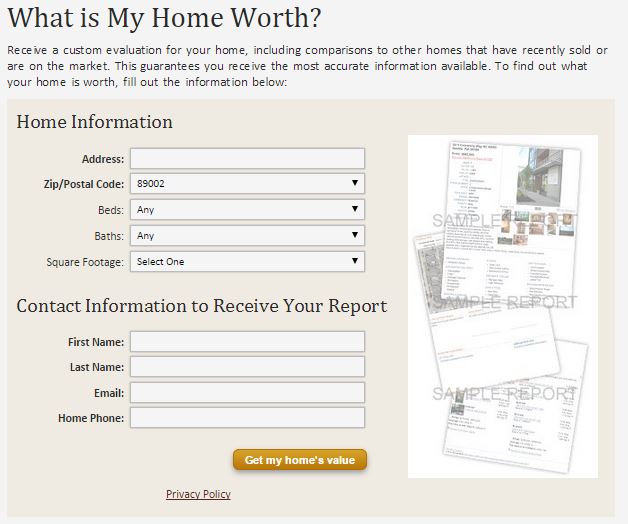 Steps to selling a home
What is the Reason for Selling Your Property
The reason for selling your property can way very heavy on your motivation and price. Having a plan in place with your Real Estate Agent prior to putting your home on the market can have a positive impact on the entire process.

Selling a home can be more of an emotional roller coaster than buying a home. Many factors go into the decision of selling a home. Are you being relocated for work, moving out of state, buying a bigger home and/or downsizing? Going through these life changes while moving out of your comfort zone can have an enormous impact on you and your family. It can also impact the urgency of the sale which in turn can affect the list price.
Contact a Reliable Henderson Real Estate Agent
The best way for a Seller to be assured that they are getting top dollar with the least amount of inconvenience to them is to contact a reliable Henderson Real Estate Agent. An experienced agent understands the business and knows what to do to gain the attention of serious buyers.
Contact The Gonzales Team for more information on Henderson Home Values
The Gonzales Team, an award winning team from Keller Williams Realty Henderson NV is available to help Henderson residents place their homes on the market and complete a highly successful sale. Their agents have the knowledge and expertise that is needed to enhance curb appeal, recommend upgrades, and present your home in a way that no serious buyer will be able to resist.

Sellers in need of a high-quality and responsible real estate agent should contact the Gonzales Team today for more information on how to sell their property quickly at a reasonable price. The Gonzales Team can be contacted at 702-291-8126.
Costs Associated with Selling A Home
There are fees and costs associated with the sale of a home. It is very important to be informed upfront of what the cost associated will be. Your agent can calculate an estimated net sheet based on a predicted sales price. This knowledge will help you to predict the potential profit.

The cost of selling your home may include things like taxes, HOA Fees, Title insurance, repairs, appraisal and commission to be paid to the agent.
Pricing your Property
Pricing your property is all about strategy.The most important factor when putting your home on the market to sell is setting the right price.

Pricing competitively in the first 30 days is critical. A property generates the most interest when it first hits the market and the number of showings are greatest during this time if it is priced realistic to market value.

If you price too high above market value and drop the price later you will miss out on the excitement and fail to generate strong activity during the critical first 30 days. Many homeowners who start high end up selling below market value by chasing the market down.

The market condition is something that your Gonzales team agent will discuss during the listing consultation. There are different types of markets that can affect the sales price and process in which you sell your property. The two most talked about markets are a Seller's market or a Buyer's market.

Over-pricing of the property may result in a smaller buyers' pool and a prolonged stay on the market that will result in lower offers being submitted.

Under-pricing of the property may result in you losing money on your investment and a buyer possibly offering even a lower amount due to a negative perception of the property
The value of your property is determined by what a buyer is willing to pay and a seller is willing to accept in today's market. Buyers make their pricing decision based on comparing your property to other properties SOLD in your area.

Historically, your first offer is usually your best.

A few of the other factors that you will have an impact on the list price and time on market are:

Location, Location, Location

Condition of Property

Upgrades

Square Footage

Curb Appeal

Community Amenities
Location of Your Property
As the saying goes Location, Location, Location. Although you cannot do anything about the location of your property, it plays a very important part in the marketability of your home. So, it is important to take the following into consideration:

Is your property priced in relation to other comparable properties in your area? (Same Size lot, same amount of Bedrooms, Pool no Pool?)

What type of neighborhood is your property located in - Master Planned community, custom home community, gated community, golf course community, or guard gated community?

Is your property located near an airport, commercial building, or major thoroughfare?
Condition of Your Property
The condition of your property or as we call it the curb appeal is a huge factor in how quickly your property will sell. It's a fact: acquiring the highest market value and elevating your home above the others in the same price range often comes down to first impressions. Here are some inexpensive ways to maximize your home's curb appeal:

Keep the grass cut, remove weeds and yard clutter.

Apply fresh neutral paint to stucco, wood facia board and your front door.

Clean windows inside and out.

Remove clutter from side of the property.

Ensure minor repairs are completed by a Handyman or done yourself.
Staging
Did you know that well-placed furniture and depersonalizing your property can help the buyer picture themselves living their. If furniture is placed properly it can make a room seem larger. Or that something as simple as opening the blinds or turning on lights can make a room seem bright and cheery. It's true, which is why staging your home to look its absolute best is an important factor in the selling process.

Here are some inexpensive ways to highlight your home's best features:

Clean or paint walls and ceilings in neutral tones.

Deep clean all flooring.

Declutter all unnecessary items on kitchen counters.

Remove excessive wall hangings, furniture and extra personal goods.

Turn on all lights and open the blinds during the daytime.

Play quiet background music and infuse your home with a comforting scent.

Have a safe and comfortable place for all pets during showings.

Vacate the property when being shown to prospective buyers. (This will make the buyers feel more comfortable during the showing)
Accessibility
Accessibility plays a major role in the time on market. If you put restrictions on when a buyer can view the property it will result in longer time on market. If you make the home accessible and always ready to be shown it will result in more traffic and less time on market.